Learn, create, grow
Encouraging children to embrace their entrepreneurial skills, and making them happier about money, will help them succeed later in life.
Make £5 Grow does just that. It's a fun, engaging project for primary school pupils designed to help kids draw out their enterprising skills, along with equipping them with important financial knowledge.
We've helped give over 150,000 pupils, across 1,700 schools, the experience of starting and growing a small business.
Play video

Link opens in a new window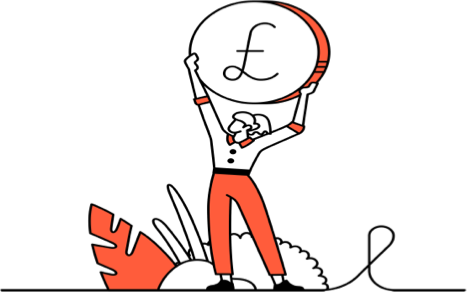 The benefits for pupils
Make £5 Grow builds pupils' business knowledge and skills, giving them an insight into how business works, while supporting key areas of the national curriculum, specifically Maths, English and PSHE.
Learn more
How it works
We provide lesson plans, fun activities and resources to support your pupils and an optional £5 loan per pupil if required. *
Work with your pupils to create a business plan and map out the budget required to bring their creation to life, much like any real life entrepreneur would.
Request a £5 loan from us to help them source any materials required to create a real product or service they can sell to make profit. **
There's lots of flexibility in how you choose to run the programme. It's all about the taking part and letting pupils learn skills that can be used later in life.
Learn more
* £5 loan available to schools and organisations taking part only.
** The original loan needs to be repaid as per the agreed T&Cs.