The programme
Virgin Money provides lesson plans, fun activities and resources to support your pupils. There's also an optional £5 loan available per pupil if required*.
It's very flexible and can be run over just a couple of weeks and before you know it, we'll have some budding entrepreneurs of the future!
What is enterprise?

Pupils learn what enterprise means, what an entrepreneur is and the importance of building and developing individual skills.

Teamwork

Pupils learn the importance of teamwork and what they can each bring to the group.

Developing ideas

Pupils generate and share their ideas and begin to understand the importance of creativity in business.

Design and marketing

Pupils learn about market research and the importance of costs and financial management in business.

Budgeting for success

Pupils learn the importance of manufacturing and delivery within a budget, and telling consumers about their product or service to encourage them to become customers.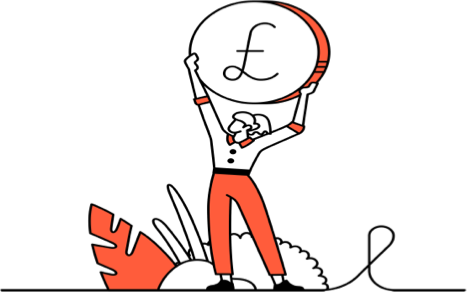 The benefits for pupils
Make £5 Grow builds pupils' business knowledge and skills, giving them an insight into how business works, while supporting key areas of the national curriculum, specifically Maths, English and PSHE.
Learn more
Six steps to business success
Step one:
Sign up
Sign up to receive access to all of the online resources needed to run the programme. *
Step two:
Get it going
Work through the modules and help your pupils to create a business plan.
Step three:
Judging panel
It's time for your pupils to present their ideas and get feedback!
Step four:
Build it
It's time to put those plans to the test and try creating a product or service.
Step five:
Plan the future
It's time to think about how you can sell your product or service in the future.
Step six:
Celebrate
It's time to celebrate your success. This could be the start of bright future as an entrepreneur.
* If you have requested a loan, this will be paid by bank transfer.